Latest News
Welcome to the new website! Stop by from time to time to see what's happening and check out new music when available.
What's happening now...
Continuing my work at finishing the songs for my upcoming recording, and fine tuning plans for the sessions. Will keep you posted as things solidify. 
In the meantime I have a very special house concert coming up on November 17th. Heading back to Gail's place in Belmont, MA for another evening of music & socializing. Only 32 seats availble. Tickets are on sale now. More details on my "Events" page, but here's the ticket link: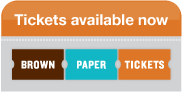 Stay Tuned! 
Todd
Todd Thibaud - Solo Acoustic